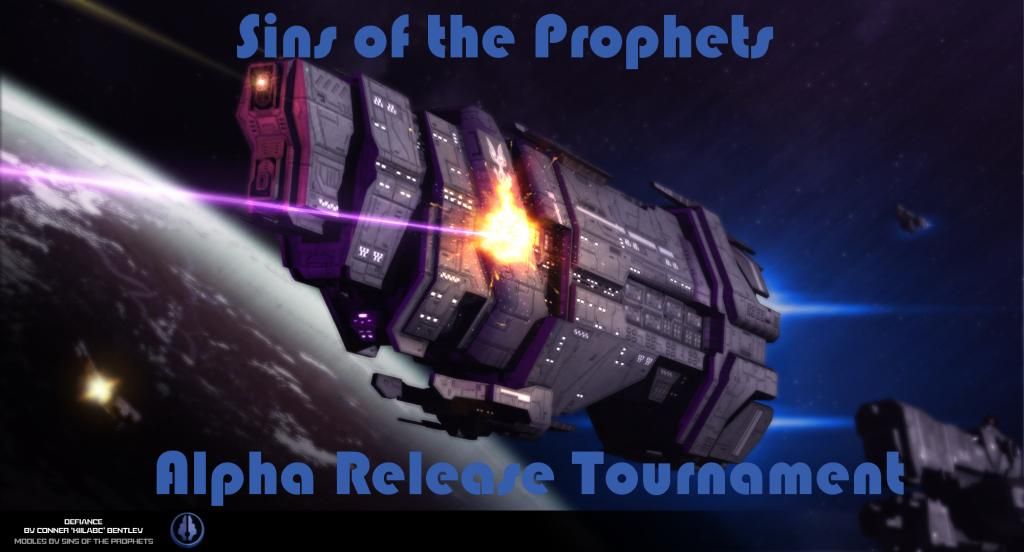 Now that the Alpha Release is out, it's time for some competition. How how else to start that with a Tournament. I'm Faced and I'll be running the show (mostly) with the other Developers.
With this tournament the rules will be the exact same as last time as well the prizes.
Rules:
This is a 2v2 Tournament. All teams and placements are randomized via an impartial computer program.
All players will need to reserve a place on the bracket on a first-come first serve basis. The bracket will continue to shift and teams aren't final until the start of the Tournament.
All players will stick to the established bracket and subsequent schedule.
Tournament games will be played on Set Maps with single stars in the Large Category
Settings for the games will be Flood [off], locked teams, Large fleets, Ship speeds [default] and the rest at their highest.
Dishonesty in the game will not be tolerated. The winning team must screencap the Victory screen for proof. otherwise that match will be replayed to determine the victor.
Good sportsmanship is the least we expect of you. (if someone is not following this then please notify me or one of the Devs helping with the Tournament).
The Tournament will be run by Timezones so matches can actually be played well. (e.g. EST vs. EST , GMT vs. GMT) but at the end the winner of each timezone will compete against eachother. (GMT vs. EST) and those will be the people that get the prizes they have earned.
Prizes:
The two players who make it into the finals will receive a custom Sins of the Prophets T-shirt as well as internal Playtester access (if not already granted)
The winner of the Tournament will additionally receive a 3d printed model of their choice from our assets.
Also if anyone can record the gameplay please notify me or whoever
But you must have:
Good Internet
Good computer specs (for recordings sake)
Have broadcasting capabilities (such as TwitchTv)
Have enough free time
Tournament Bracket (GMT)
Tournament Bracket (EST)
For the EST bracket go to this link http://challonge.com/101010101